Description
10 EUR discount until the official course release. (Planned for June).
This is an intermediate to advanced level, intensive course.
Compositing is about extracting and combining images from different sources into a new coherent photo-realistic result. At the heart of it is Rotoscoping, Keying, Tracking, Integration and more. This course takes each of those classical topics to a deeper level that few other courses reach.
It's not about loading and saving – Set up a linear workflow, understand domain of definition, color bit depth, gamma, gamut and more.
It's not about using the Polygon mask

 – Extract an actor by covering the human anatomy with multiple roto-shapes and animate them for consistent edge detail.

It's not about the Delta Keyer

 – Build andvanced keying workflows with multiple preprocessing techniques, screen correction, adaptive despill, custom luma keyers and more.

It's not just about tools – learn compositing in depth!
Choose your preferred software – this course is designed for both: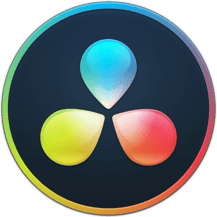 DaVinci Resolve
All demos are shown in Resolve and Resolve Project files are included for all exercises.
Fusion Studio
Fusion *.comp files are included for all exercises. Differences between Fusion Studio and Resolve are demonstrated where they apply.
Who Should Take this Course?
This course is ideal if you…
Expert knowledge is not required. Perhaps you have not used the Delta Keyer or the 3D tracker before. That's ok. All exercises are built step by step. However, if you are just starting with Fusion, this course may be overwhelming, and you may want to check out the Free Beginner Course – Fusion in DaVinci Resolve first.
Coming Soon (July-August, 2020):
Here, everything comes together in realistic case studies. In each example you will start from scratch and create a polished shot. 
Interview Situation
A mid-budget greenscreen scenario of an interview with a variety of keying and integration problems.
Blender Tears of Steel Movie
A high-end greenscreen shot with 3D camera movement.
3D Set Extension
Example for a set extension with 2D and 3D techniques combined.
Don't hesitate to reach out if you have further questions. Looking forward to seeing you in the course!