Description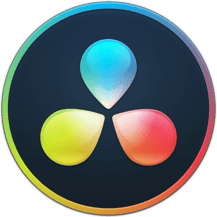 All recordings are presented in DaVinci Resolve 17. You can also follow the course with Resolve 16, except for the final chapter which specifically addresses new features in Resolve 17.
All parts of this course can be done with the free version of DaVinci Resolve, except for the 3D Camera Tracking in Lesson 12.
Should I take this Course?
This course is ideal for you if you:
Prerequisites: You should have basic skills with DaVinci Resolve. You know how to open and save projects, work with timelines and media in the Media bin, you can perform basic editing tasks, and you can render your timelines.
Blackmagic Design Certified Training
This course follows the official Blackmagic Design Certification Program for Fusion supplemented with additional exercises and video explanations. 
It is equivalent to a three day class room training as it is taught by certified trainers in training centers across the world.
Blackmagic Design offers the book Fusion Visual Effects with DaVinci Resolve 16 as a free PDF on the DaVinci Resolve Training site where you also find a free online exam to test your knowledge after you complete this course.
Start the Certification Program from the beginning?
Blackmagic Design also offers the book The Beginner's Guide to DaVinci Resolve 16 as a free PDF on the DaVinci Resolve Training site. A corresponding VFXstudy training course is planned for spring 2021.