Description
Trailer
Course Introduction
Learn the basic tools in the DaVinci Resolve Color page. Use Primary Wheels, Log Wheels, Adjustment Controls, Color Bars, Curves and more for your primary corrections. Perform selective secondary corrections with Power Windows and Qualifiers. Add powerful advanced tools like the HDR Wheels, Color Warper, and Magic Mask to your toolkit.
Learn strategies and workflows for shot matching and work through entire shows efficiently. Reuse grades, work with stills and memories, or use group hierarchies to grade entire sequences at once.
Learn the fundamentals. Understand the impact of node order and color spaces. Leverage DaVinci Resolve Color Management and understand the Cache system. Use the right codecs and create deliveries that meet any client demand.
This Course Offers
Bonus Lesson on Grading Panels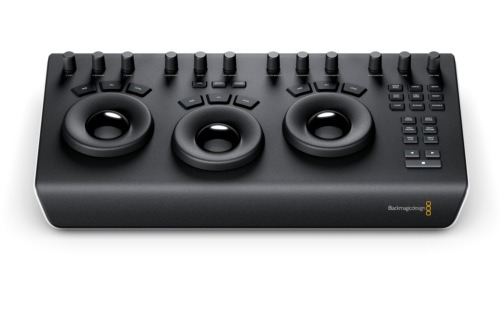 Do you have a grading Panel?
Great! Use it throughout the course and watch my bonus lesson for some additional tips and tricks and see how I use and supplement the panel.
No Grading Panel?
No problem! Get a first idea of what grading panels are about, and try out the concept for free. See how I approach my setup and why the most expensive panel is not always the best solution.
All features in the color page can be accessed via mouse and keyboard, so keep on learning and grading even if you do not want to invest into a panel yet.
DaVinci Resolve 18 / 18.5 Studio

All recordings are presented in DaVinci Resolve 18 Studio with additional bonus lessons recorded in 18.5 Studio. Most exercises can be followed along in the free version of DaVinci Resolve, however some Resolve FX will appear with a watermark and some advanced features like Noise Reduction or neural engine features like the Magic Mask are not available in the free version. All main concepts and workflows for color grading can be learned with the free version though.
Summary
Part I: Color Correcting a DaVinci Resolve Timeline
Get up to speed in the Color page with the most important grading tools and techniques. Learn all about primary and secondary corrections and solve the everyday problems encountered in a nature documentary.
Part II: Managing Nodes and Grades
Learn more about node order and managing your node tree efficiently. Copy grades, work more with stills to create and share your own looks and learn about parallel and layer nodes. Import footage that comes from a different editing application and learn about creating continuity across footage shot on different locations.
Part III: Optimizing the Grading Workflow
Learn to use groups to grade entire sequences via multiple levels of hierarchy. Learn about image sizing, noise reduction and more advanced tools like the HDR Wheels, Color Warper and Magic Mask. Learn how to work with raw media and leverage Resolve's cache system. At the end we look at advanced delivery formats and options. In this part you mainly work on a commercial project where you need to create story continuity and a strong polished look.
Bonus: Color Fundamentals – Coming Soon!
This chapter contains additional background information for your grading work: Understand Biases and how to set up a grading environment for your needs and budget. Learn about File Formats, basics of color science, and dive deeper into Color management.
Should I take this Course?
This course is ideal for you if you…
Prerequisites: Basic editing knowledge in DaVinci Resolve. You should be able to import and restore projects, load media, and work with bins and timelines in the edit page. Previous experience in the color page is great but not required.
Learn more about prerequisites and hardware for Color Grading.
Blackmagic Design Certified Training
This course follows the official Blackmagic Design Certification Program for DaVinci Resolve supplemented with additional exercises and video explanations.
It is equivalent to a three-day classroom training as it is taught by certified trainers in training centers across the world.
Blackmagic Design offers the book The Colorist Guide to DaVinci Resolve 18 as a free PDF on the DaVinci Resolve Training site where you also find a free online exam to test your knowledge after you complete this course.
VFXstudy is an official training partner of Blackmagic Design.

Further Questions
If you have any further questions, please contact me at [email protected].