Get an overview of all Fusion keyboard shortcuts on one page. Here you can download a simple, free, printable cheat sheet that covers them all. Both for the Fusion tab in DaVinci Resolve and for Fusion Studio.
Download the Fusion Keyboard Shortcuts in DaVinci Resolve (pdf)
Download the Fusion Keyboard Shortcuts for Fusion Studio (pdf)
Tips to improve your efficiency with Fusion Keyboard Shortcuts
Nobody wants to memorize all keyboard shortcuts. Printing and keeping them handy can help. Besides that, here are three more tips about what you can do:
Start by reviewing the keyboard shortcuts on the top of the page. The ones for Playback and Keyframe navigation are easy and helpful every day.
Next, look at the Viewer, Nodes Editor, and Spline/Keyframe Common Controls. You may not need them all, but the top ones in each of these sections can help you most.
Finally, read once through the whole page. Perhaps you discover a small hack you were unaware of or something that jumps at you.
The pdf files linked above provide the best versions for print, but if you prefer images, you find them below.
---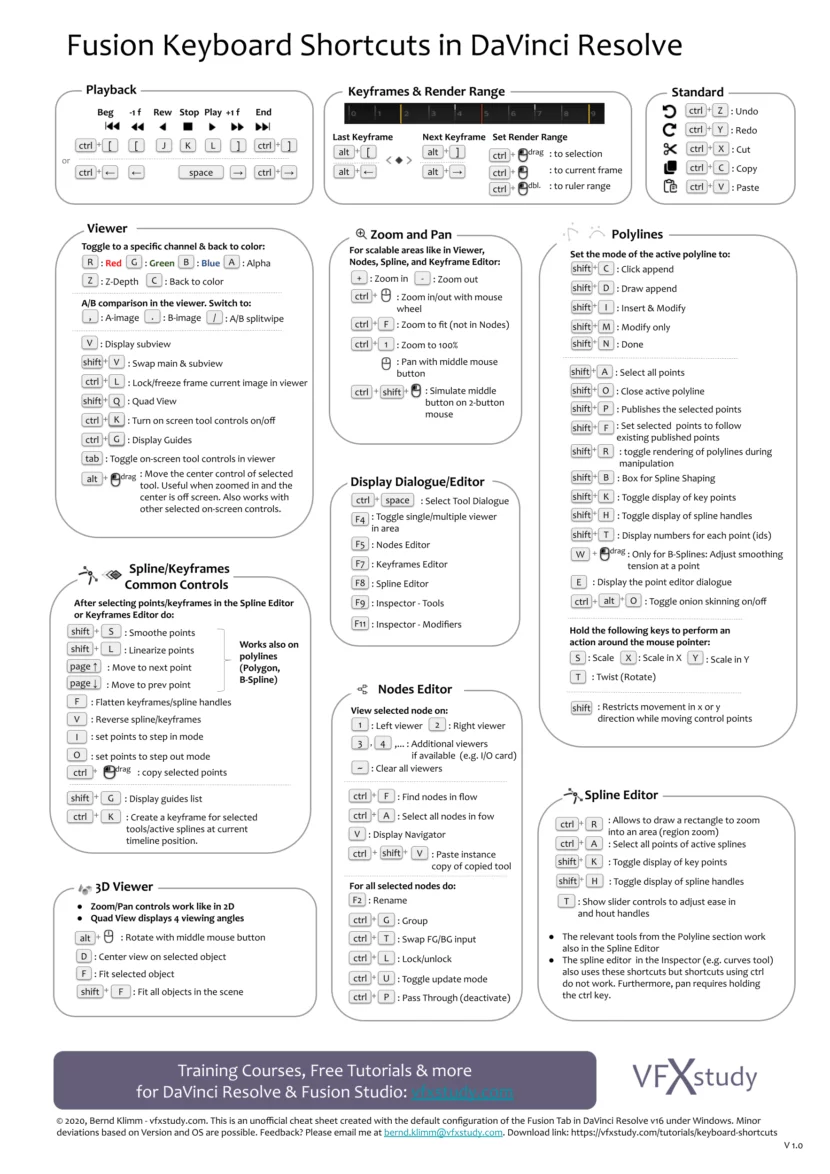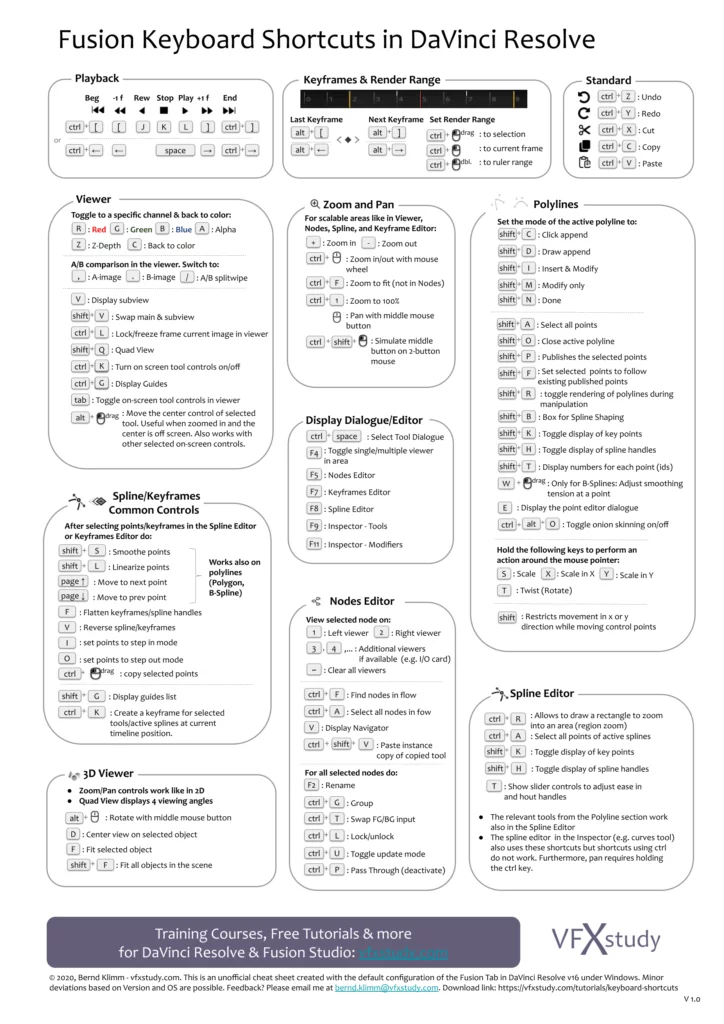 ---